23 Years of Design & Manufacturing Experience
Innovative Silicone Rubber Products Manufacturer in China
Hongju is an innovative and sustainable custom silicone rubber products manufacturer and wholesale supplier in China. We are dedicated to providing Top-Notch products for our customers with considerate service. Let Hong Ju help you achieve business success.
Prototyping can be ready within 3-5 work days with CNC machining.
We can produce flexible quantities according to your needs.
More than 20 years of design and production experience.
Silicone Rubber Parts Solution for Your Specifications
Looking for a custom silicone rubber parts supplier?
Hongju is the perfect partner for your silicone rubber parts needs. We have over two decades of experience manufacturing and supplying custom silicone rubber products to businesses in a variety of industries. Our team will work with you to create the perfect product for your application.
With our wide range of products and industries we serve, we are confident that we can provide the perfect silicone rubber parts solution for your business.
Contact us today to get started!
Hongju's Services Always Go Extra Mile
Hongju has been in the silicone rubber industry for many years, and we know how to make sure you don't have any dirty work. Our goal is just letting people sit back while we do all of those pesky details so that we can enjoy our time doing something else!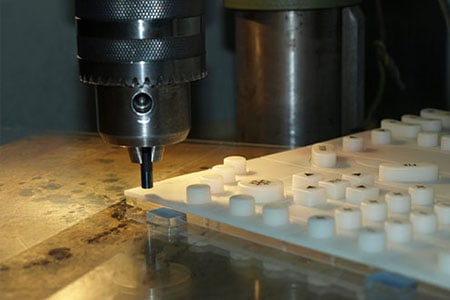 OEM & ODM Available
We are committed to helping you turn your vision into a reality. Whether creating custom silicone rubber products or working closely with our customers, we will do everything in our power for the best results possible.
Lighting Fast Delivery
From design to production, we do it all in our factory. We have more than 20 years of production experience. Whether the quantity is small or large, we can complete your order at a breakneck speed.
Start With Low MOQ
We have no mandatory minimum order quantity so that you can provide us with your specific needs. We are able to produce flexibly and will do what is necessary for the best outcome!
We are committed to producing eco-friendly silicone products that have passed the most rigorous safety standards. Our experience manufacturing custom shapes for over 20 years makes us one of a kind company in this niche market space!
All the silicone rubber products are customized according to your requirements.
All of our materials are CE, FDA approved. You don't need to worry about safety.
We use environmentally friendly materials and processes to produce our products.
You'll be assisted by a team of experienced and certified staff who speak excellent English.
Reviews from Our Customers
We've served hundreds of satisfied customers. Here are some of their reviews.
"Working with Hongju was easy. They listened to what I wanted, suggested some great ideas, and came back with a perfect design. They were very responsive and quick to follow up on any questions or concerns. I would highly recommend working with Hongju on your next project."
"Great to work with and very responsive. They were able to take our design and create a perfect silicone rubber prototype. The quality of the prototype was amazing and I can't wait to see the finished product when it's produced!."
"Hongju was great to work with and very responsive. We needed a unique product, and Hongju made it happen. Their communication was excellent throughout the process, and they were able to meet our timelines. We will definitely use them again for future projects!."
Frequently Asked Questions
We love answering questions about our silicone products, so we've compiled a list of popular ones. If you have anything else on your mind, contact us and we will get back to you shortly!
Is your company a manufacturer or a trading company?
We are one of the manufacturers and wholesale suppliers specializing in the development and production of silicone rubber products since 1999. 
Our capabilities include Compression Molding, Injection Molding, and Die Cutting.
Most of our products are used in medical technology, household appliances, consumer electronics, automotive electromechanics, food processing, and daily necessities.
If you are looking for custom-made silicone rubber products, contact us and get an instant quote now!
Can I come to China for factory inspection?
Sure, but it's better to wait until the epidemic subsides. We now offer ZOOM for online factory inspections.
How soon can you provide a quote for our products?
We can provide a quotation for your products within 1-3 days. If you need an urgent quote, we can also help. Please contact us directly.
What is your production time?
The average production cycle for our products is 9-15 workdays, but this can vary according to the quantity of orders, the complexity of our products, and the different seasons.
What certifications does your factory have?
We are ISO 9001 certified silicone rubber products manufacturer. And we have CE and FDA certificates for our products. We can also apply for you if you have specific certification needs for your market.
Which countries do you mainly export to?
Our products are mainly exported to North America, Japan, Korea, and the European market. Due to the excellent quality of our products, we have an outstanding reputation in these markets.
What information should I provide for a quote?
Please provide us with a 2D or 3D design, and tell us what material you need for the products. Or you can also send us a sample if you have one. We can check the cost accordingly.
Get a Custom Silicone Rubber Products Quote